Engelhardt Arzneimittel is an international company with more than 300 employees. As one of the leading brands in the OTC area, Engelhard mainly sells non-prescription pharmacy-only medicines for self-medication. For a new print campaign of cough suppressant "Prospan", whose active ingredient is obtained on the basis of ivy leaves, and under the aegis of the "Gams and Schrage Healthcare", Engelhardt needed an illustration of a breathing human figure whose lungs are made of ivy leaves.
The objective of "Gams and Schrage" was to create an illustration, based on the graphic guidelines for Prospan, that brings out the aspect of "breathing freely again" visually to the point. At first a figure had to be developed, which should have a unique glass look but was not covering the real key statement by refractions and distortions.
For this purpose, the picture elements were created on separate layers and then assembled in compositing, which allowed a maximum control of the image result. To strengthen the focus of the illustration on the core element (the ivy leaves, which formed the lung of the figure), contrast and color where fine-tuned and light rays added.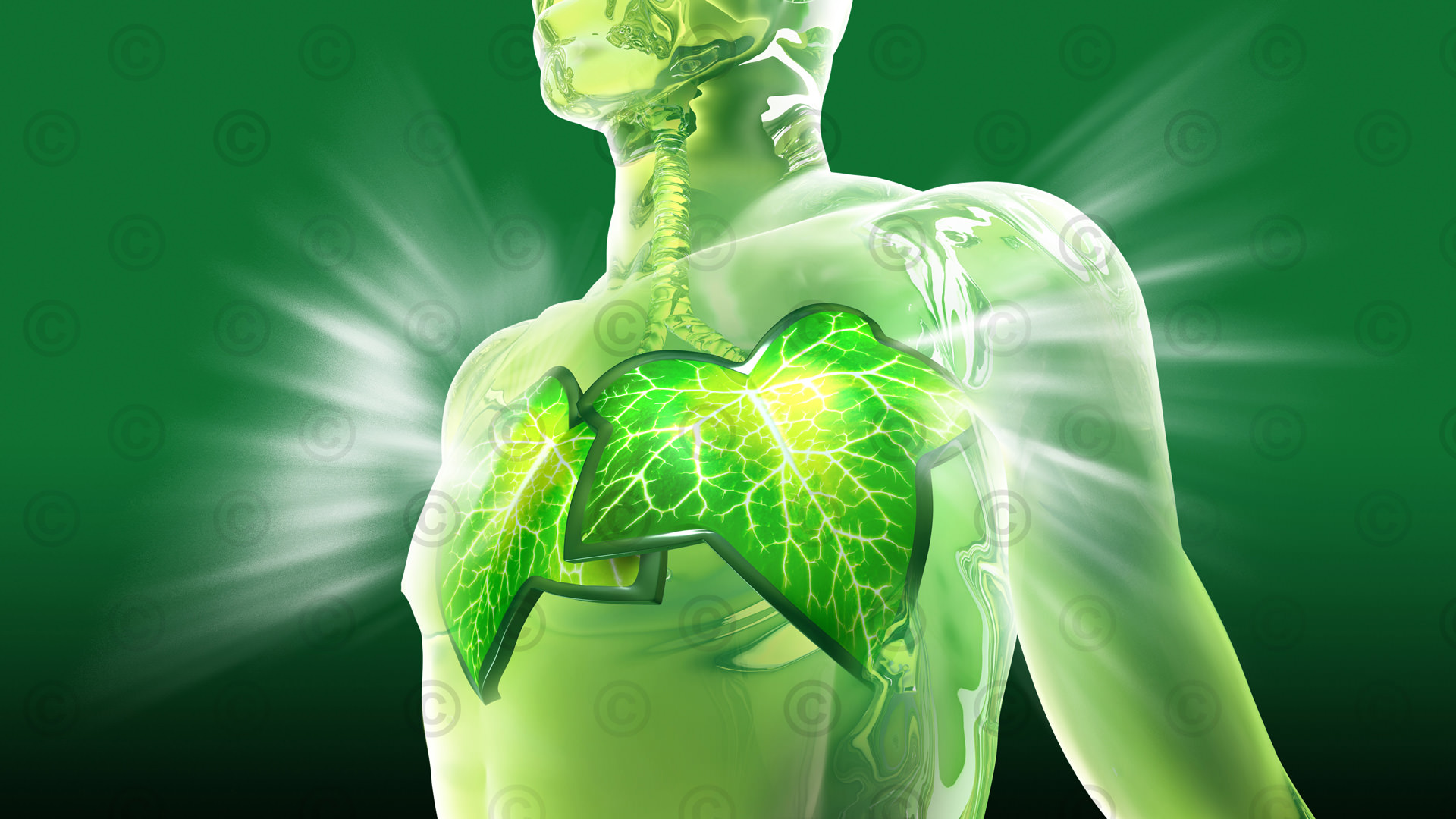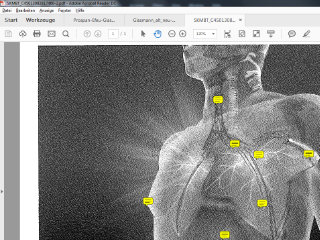 The rights of use for the illustrations shown here lie with Engelhardt Arzneimittel.; use is not permitted. The images are protected with watermarks.