Pictures of the muscles of a male and female figure from different perspectives with different focus (complete figure, front torso, back etc.). In each case a view in a "medical textbook" style and a view on a dark background with fading out the skin and exposing the muscle structures was created.
Content: 36 illustrations
Utilization: Website and picture agencies
Specifications: 7019*4964 Pixel
Client: MedicalGraphics
The rights of use of the illustrations shown are with MedicalGraphics.
You will find these illustrations in a smaller version in our section "Free Pictures". These can freely be used commercially under a Creative Commons license. Please note the terms of use.
Back muscles woman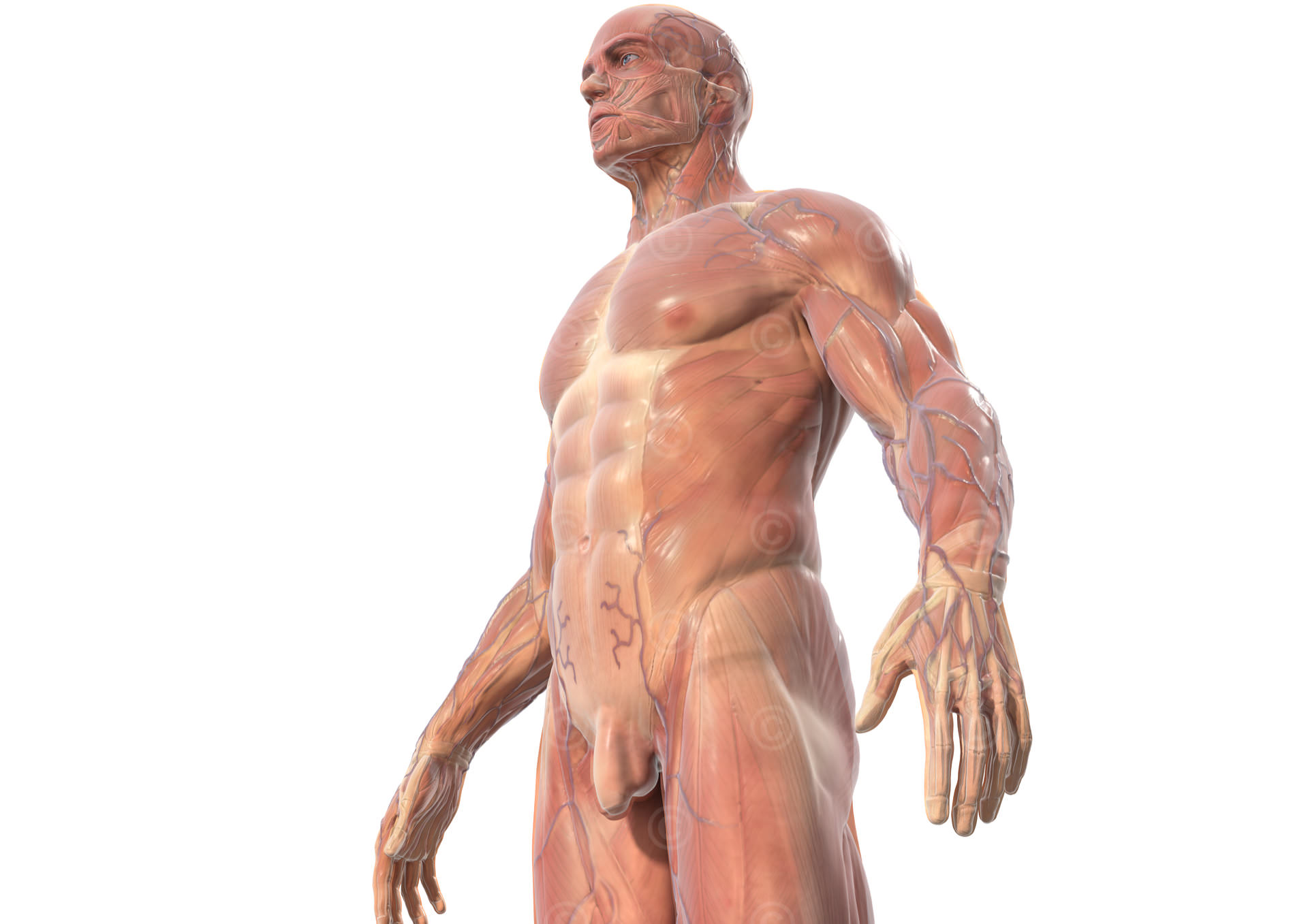 Muscles man – view at angle below
Leg muscles man from the front