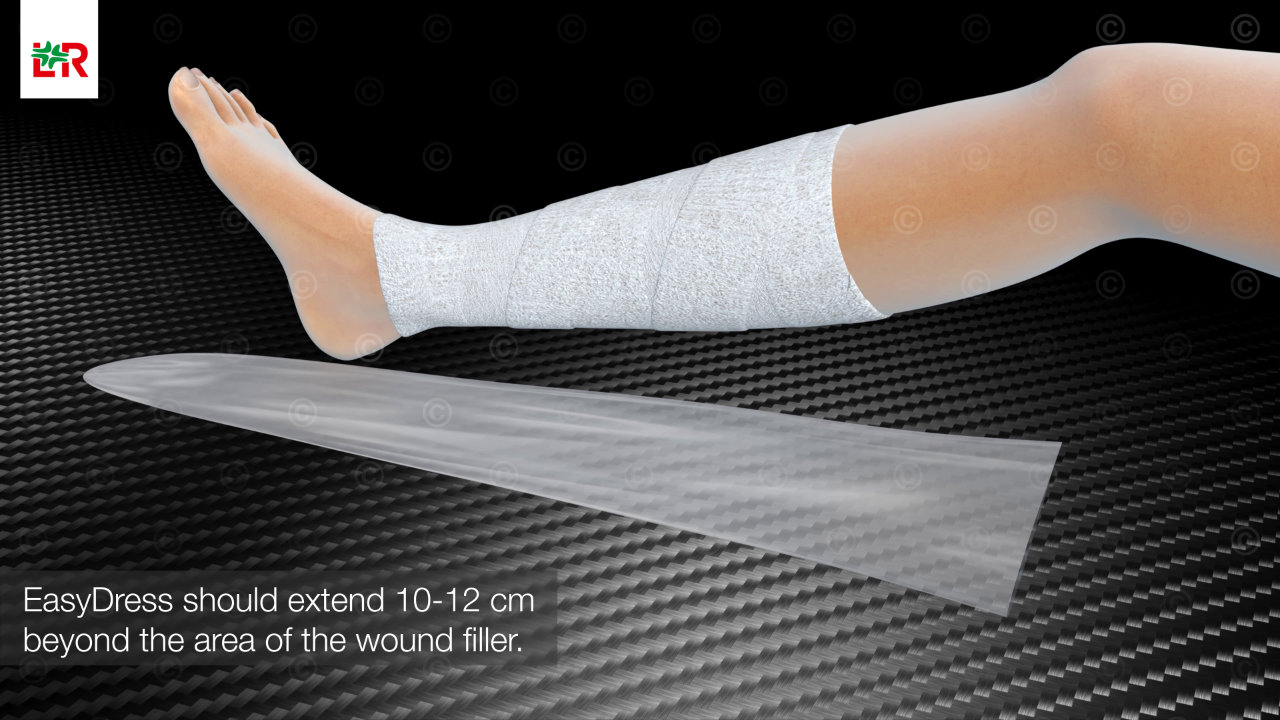 Conception and design of a 4K animation (Ultra HD) for the application of the secondary bandage "EasyDress" in negative pressure therapy for the treatment of wounds on the extremities. The application video shows the procedure step by step: Selection of the correct size of the wound dressing, cutting to size, pulling over, folding the edge in a Z-shape to avoid air channels, cutting an opening in the secondary dressing near the wound, applying the drainage pad, connecting to the therapy unit, starting the negative pressure therapy.
Project details: 
Umfang: 2 animations – subtitles German + English
Einsatzgebiete: website, fairs, congresses, youtube, social media
Technisches: Ultra HD – 3840 × 2160 px
Kunde / Auftraggeber: Lohmann & Rauscher GmbH & Co. KG
The rights of use for the illustrations shown here lie with the client; use is not permitted. The images are protected with watermarks.
Put the secondary bandage over the extremity
Fixing secondary dressing
Drainage pad on secondary dressing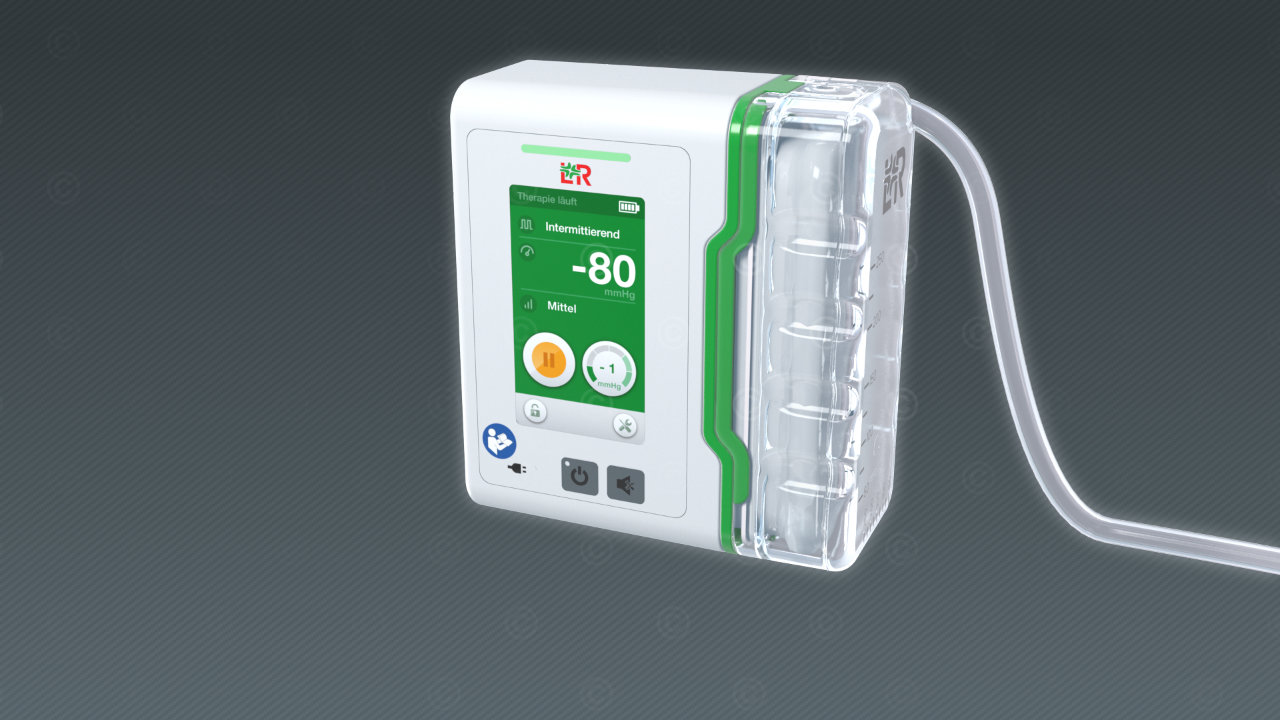 Therapy unit – negative pressure therapy