During this procedure, a network is anchored via a vaginal access in the sacrospinal ligament and the internal obturator muscle. The net supports the pelvic floor and prevents prolapse of the uterus. The individual surgical steps are explained in the surgical manual for the product and illustrated with photos and the illustrations created by MedicalGraphics.
Project details:
Content: 5 illustrations
Utilization: surgical guide, website
Specifications: A5 – 300 dpi (2480*1748px)
Client: ProMedon
The rights of use of the illustrations shown are with our customer. Use is prohibited. The images are protected with a watermark.
Palpation of the sacrospinal ligament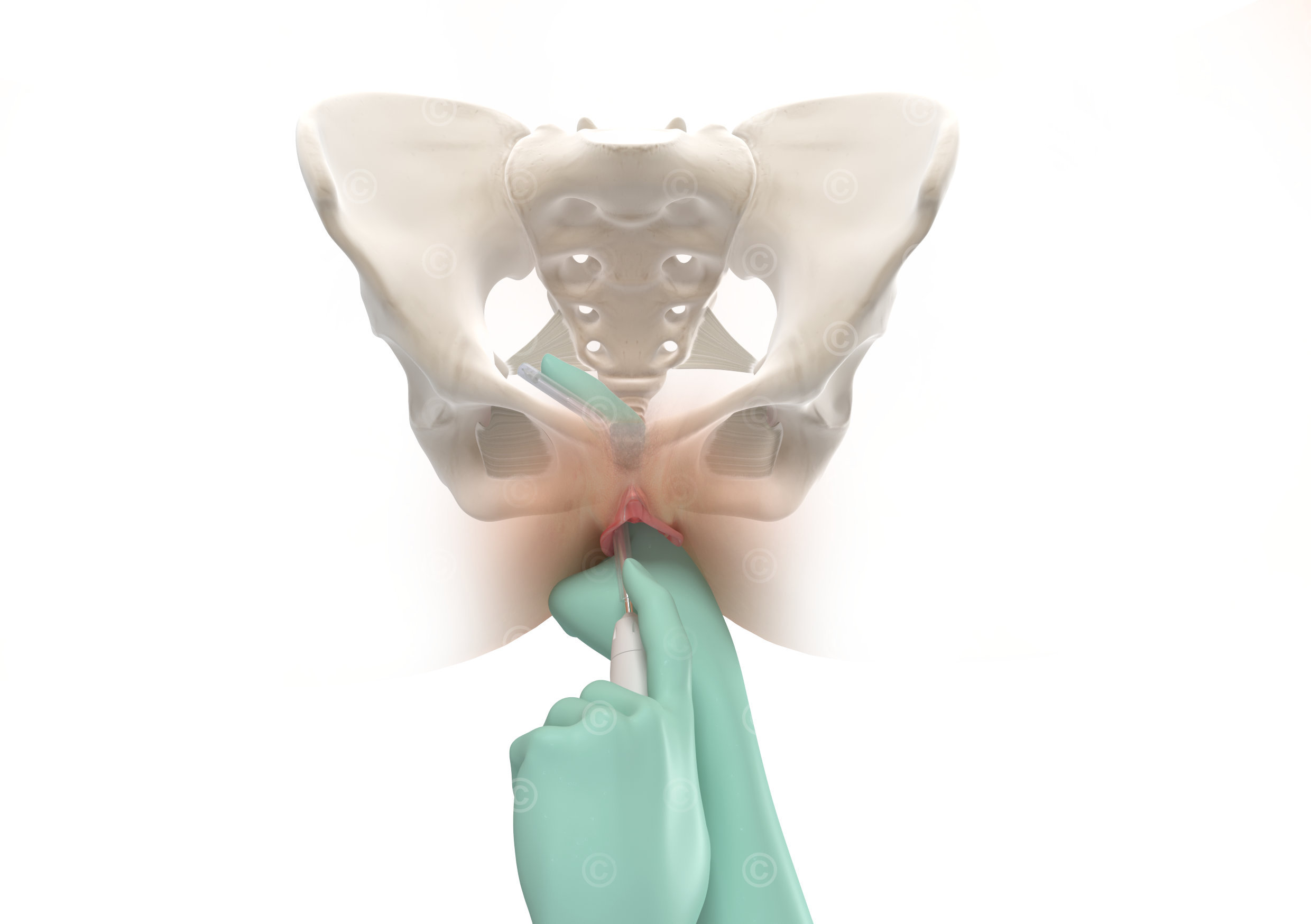 Anchoring of the mesh implant to the sacrospinal ligament
Fully installed mesh implant to support the pelvic floor
Positioning of the patient during a surgical procedure to insert a mesh implant to support the pelvic floo
Tool for anchoring the pelvic floor network in the sacrospinal ligament
Tool for anchoring the pelvic floor network in the internal obturator muscle