Design of a 3D animation for patient information on the topic of rotator cuff tears. The video is shown to the patient during a consultation to inform him about the upcoming surgery.
During this arthroscopic procedure, the tendon remnants are removed from the bone. Suture anchors are inserted into the humerus. The loose tendon end is pulled into its original position on the bone by using the sutures and fixed to the bone there by using further suture anchors.
Project details: 
Content: 3D animation
Utilization: patient information, website
Specifications: Full-HD, 1:00 min, german voice over
Client:  Happy Content KLG / SportClinic Zürich GmbH

The rights of use of the images shown here belong to the client, use is not permitted. The images are protected with watermarks.
Rotator cuff anatomy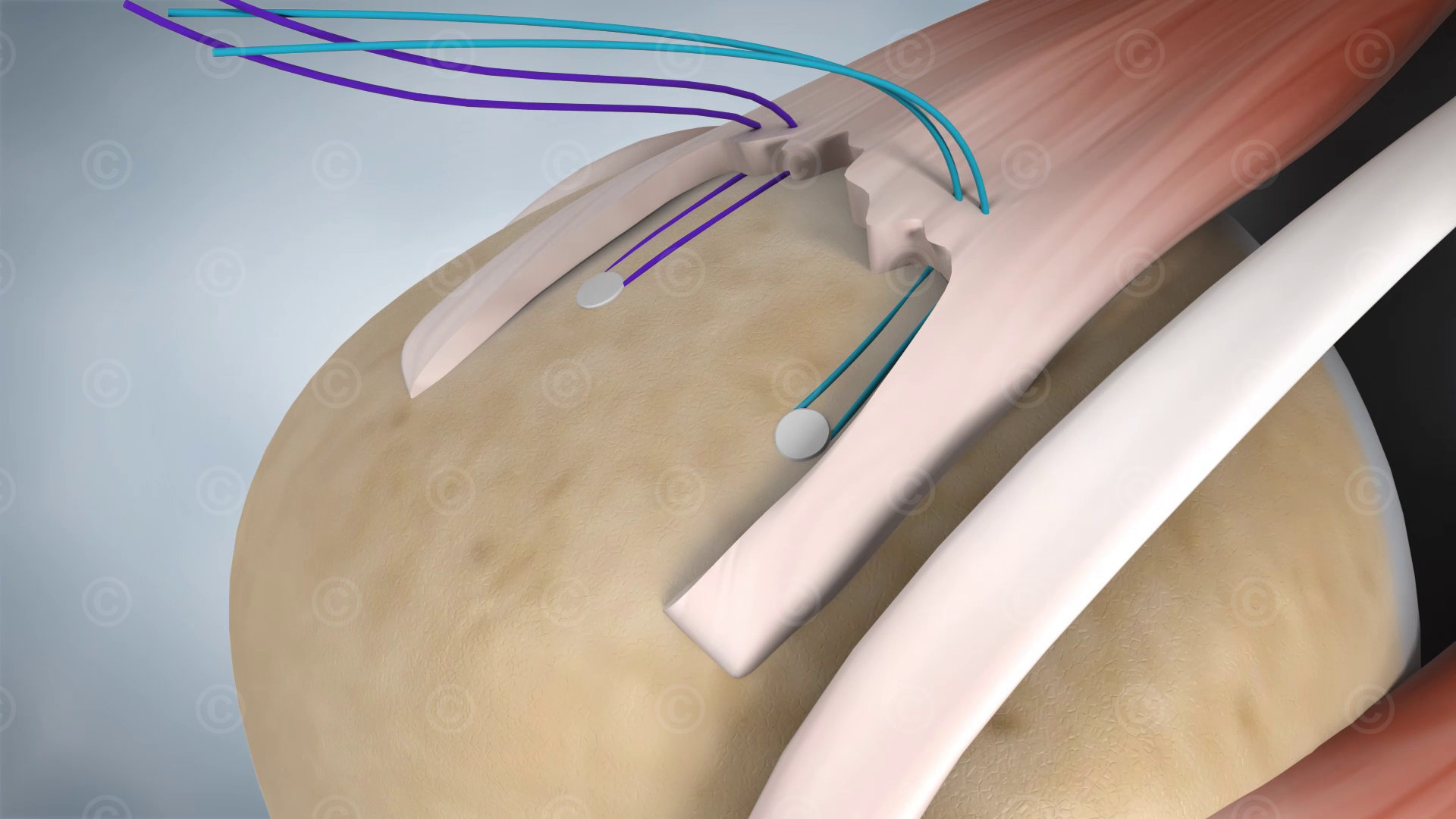 The torn tendon end is pulled using sutures to the suture anchors in the humerus.
Fixation of the tendon using suture anchors and crossing sutures.