Usage rights : Dr. Melanie Endrizzi
Music: Kevin McLeod – As I figure – License: Creative Commons (CC BY 3.0)
As part of a gold implantation, patients with painful, arthrotic joints are injected with gold particles outside the affected joints using a cannula. These gold particles release ions, which inhibit the release of inflammatory substances (cytokines). As a result, the inflammation of the joint and pain decrease.
Project details:
Content: 1 animation
Utilization: Website, Instagram, Facebook, Youtube
Specifications: Full-HD (1920*1080px)
Client: Dr. Melanie Endrizzi
The rights of use of the illustrations shown are with our customer. The images are protected with a watermark.
Screenshots animation gold implantation: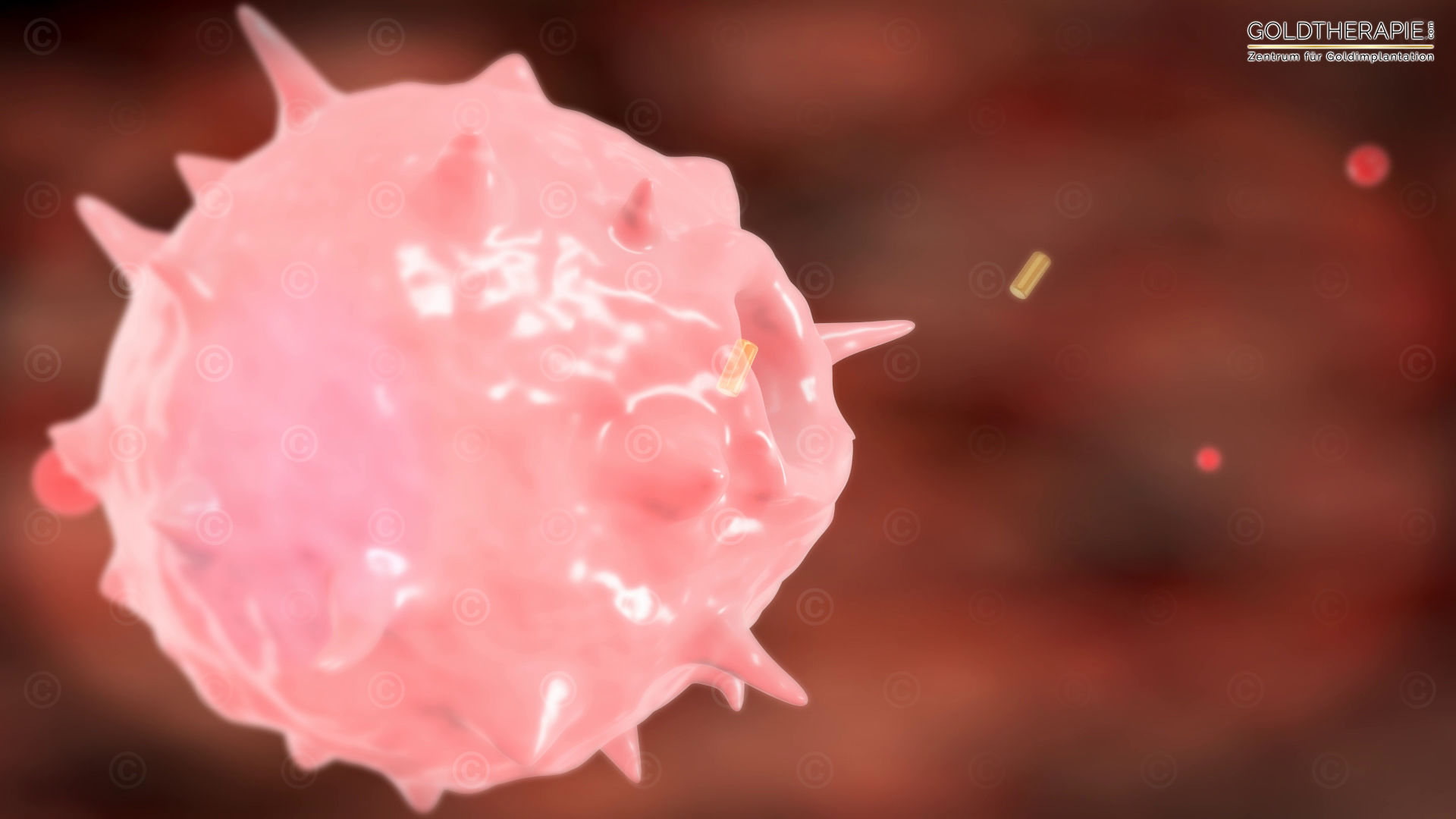 Gold implantation outside the knee joint capsule
Effect of gold implantation on inflammation
Aching joints