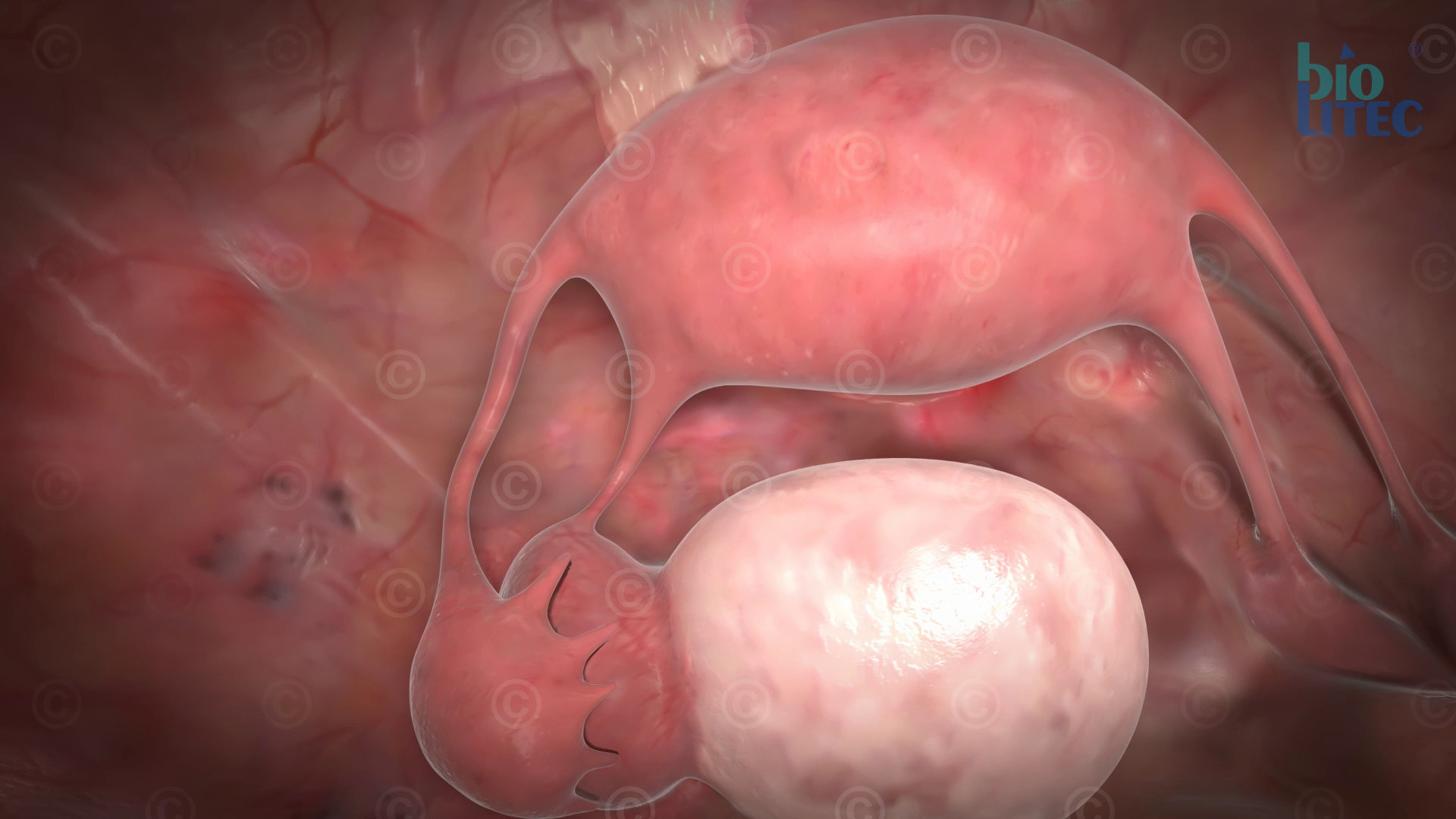 Concept, design and realization of a 3D animation for the treatment of endometriosis, ovarian cysts and adhesions with a laparoscopic surgery. The animation shows the access to the abdominal area by trocars and shows the diseases. In the next step, the ovarian cyst is opened by a laser and removed by stripping. The resulting bleeding is also treated with a laser. Endometriosis is treated in the next step using the laser and the adhersions are removed.
Content: 1 animation, length 2:10 Min., no audio
Utilization: Fair, congress, website, presentations
Specifications: Full-HD (1920*1080px)
Client: Biolitec AG
The rights of use of the illustrations shown are with the respective clients. The images are protected with a watermark – use is prohibited.
Woman with focus on the uterus
Access via trocars in a laparoscopic surgery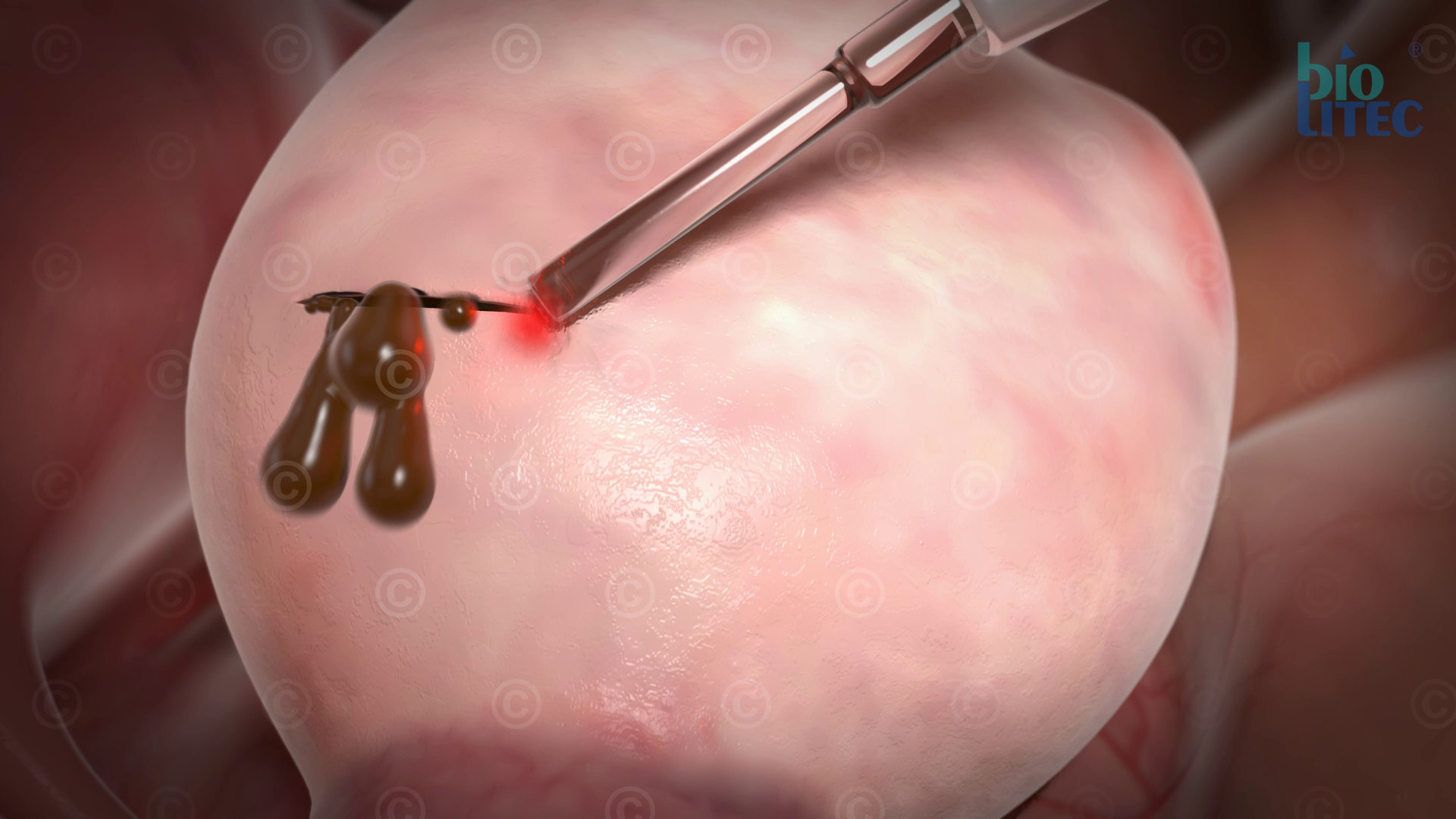 Opening the ovarian cyst by laser
Removing the ovarian cyst by "stripping"
A laser stops the bleeding
Endometriosis is treated by laser
Adhersions are cut by laser
Surgical result (removed ovarian cyst and treated endometriosis)