Content creation for a web-based training by Allianz AG on the musculoskeletal system of the upper body:
General tasks and functioning of the skeleton, muscles and tendons. Visualization of the different types of muscles and teaching of anatomical terms of location.
Explanation of various diagnostic procedures such as ultrasound, X-ray examination, scintigraphy, bone scintigraphy, computed tomography, MRI, neutral zero method, Schuber's signs, Painful Arc.
Disorders of the shoulder (shoulder joint injuries, humeral head fracture, dislocations of the shoulder joint, periarthritis humeroscapularis, rotator cuff rupture, impingement), diseases of the elbow (epicondylopathy, elbow joint fracture, elbow joint osteoarthritis, corpora libera, diseases of the hand (carpal tunnel syndrome, atrophy of the artery of the thumb, palmar fibromatosis (Morbus Dupuytren), rhizarthrosis, arthrosis of the wrist (radiocarpal arthrosis)).
Content: 50 animation sequences, length approx. 25 minutes, 15 illustrations, 3 interactive webGL applications
Utilization: web based training (E-Learning) Allianz AG

Specifications: 1280*720px (HD)
Client: Allianz / TTs
The rights of use of the illustrations shown are with the respective clients.
Interactive webGL application to the anatomical structures of the shoulder
MRI device (magnetic resonance imaging)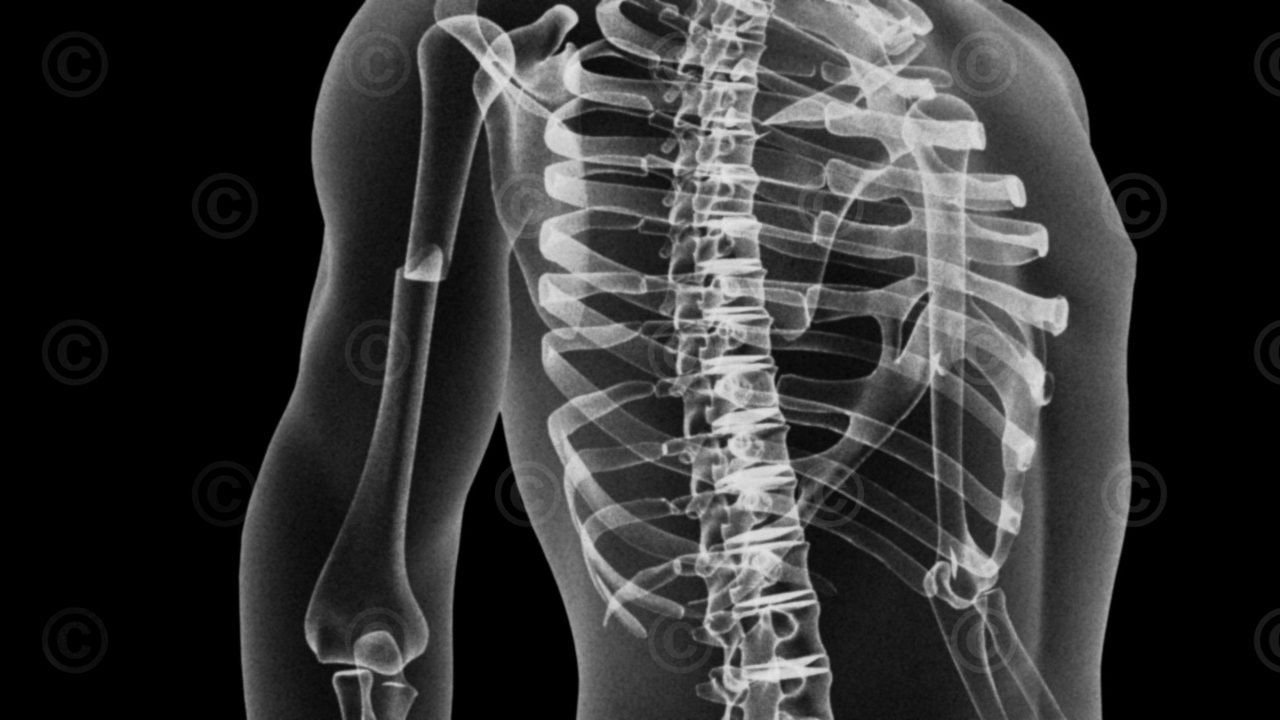 Fracture right upper arm (radiograph)
Muscle Types: (Muscles, Smooth Muscles, Striated Muscles)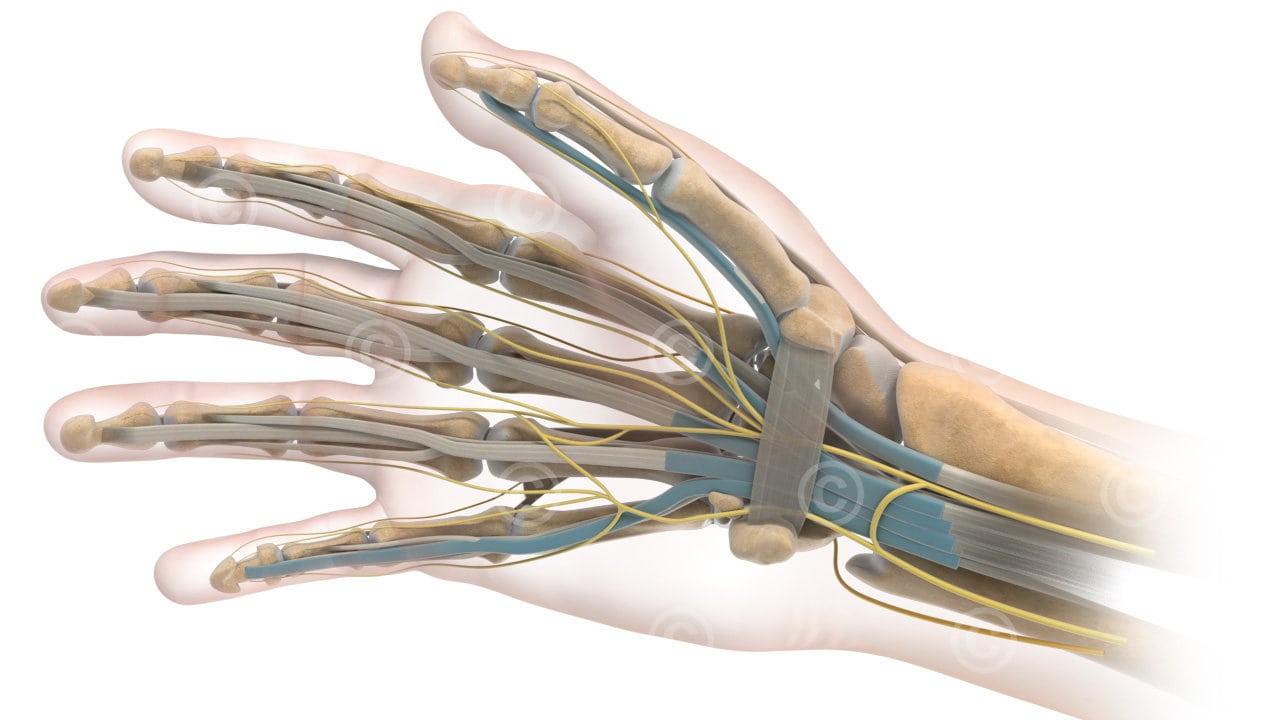 Anatomy of the hand of palmar with skeleton, seeing, nerves and palmar ligament
Night splint for the treatment of a carpal ligament syndrome